---
Dr. Demian Glujovsky in an Australian newspaper (The Mercury from Hobart)
This week I am in Australia. It is my third time here. I have come to give a seminar for patients about egg donation in Argentina. In fact, this time I am giving two seminars: one in Brisbane (as I did in 2012 and 2015) and one in Hobart.
Coming to Australia is always pleasant. I feel now as if I were at home. Dr. Warren De Ambrosis from Brisbane has been inviting to come since 2012 and this is my third time visiting his facility and giving a seminar to his patients (many of them finally fly to Argentina to do the egg donor cycle with us). This time, I added a second stop in this country: Hobart. Dr. Irena Nikakis, who I met in a scientific meeting in San Diego last year, invited me to give a seminar for her patients too. Both are very generous to give their patients the opportunity of doing egg donation abroad (as in Australia is usually very difficult, with long waiting lists).
Yesterday I gave the seminar in Hobart. It was great. Participants were very exited with the new opportunity to have a baby with such high success rate. And egg donation in our program is effective (60-65% get a pregnancy in each cycle) and very simple (just 2 month to wait, and just one 10-days trip). The local newspaper The Mercury was there too. The journalist asked me some questions and the article is this morning in the newspaper, and also published at the Herald Sun.
I like to fly overseas to meet my patients. It is the minimum I can do to show that coming to meet me is really simple. Now, I am at the Hobart's airport, about to take the flight to Brisbane. Tonight I am giving a talk to some doctors and tomorrow morning another seminar for patients.
Exciting! Happy to do this once and again.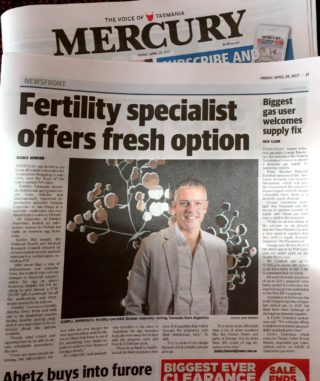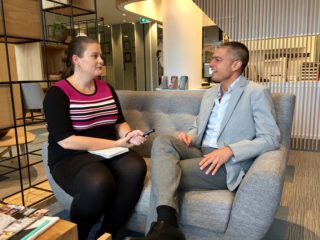 ---